There has been a lot of buzz around the HR community recently related to technology or better known as HRtech. This refers to technology this is assistive as well as in some cases that can completely handle HR activities. As a result, this segment of the IT sector that caters to HR has seen severe competition among vendors who offers various solutions from recruitment, employee engagement, learning & development and employee well-being. However, one of the key challenges businesses face is skepticism about employing new technology and the uncertainty of its success.


A report on HRtech market release by Inc42, suggests that deals in HRtech in India between 2014 to 2016 grossed $75.52Mn but also reported that the industry is underserviced with scope for growth in the future. With several startup's now servicing the industry and catering for niche areas of the HR domain such as hiring for certain segments of the market such as mass-hiring, temp hiring, employee performance and other areas; businesses lack the knowledge of the right solutions and what to look for.


Here are two case studies of businesses currently adopting HRtech that should shed light on the benefits of HRtech and how these companies are adapting to an industry that is rapidly being disrupted by technology.
The first case is of Anderson Diagnostics, which is a physician driven enterprise located in Chennai and is currently a leading player in the imaging and laboratory market in Chennai with nearly 60% market share in oncology testing. It provides clinical testing services to out-patients, customized laboratory and imaging solutions to medium and large hospitals as well as sample processing for small and medium sized laboratories. It also provides services to leading corporate, multinational banking institutions and government organizations.


Some of the challenges faced by Anderson Diagnostics were:

Maintaining Records: Record keeping was done manually through excel spreadsheets or hard copies
Scaling: With business growth, meant more data and more records which added to challenges updating existing records and keeping all data up to date and synced with branches in different branches and cities.
Attendance & Leave: Attendance monitoring, leave sanctions and maintaining employee records
became a major chore for the company with growth and a central HR personnel who couldn't keep
pace with growth.
Tracking: Keeping track of different employee shift types and time recording of these shifts became tedious and unmanageable due to the size of the workforce.



The solution: SumHR, a cloud based HR software which specializes in payroll automation, performance management, attendance & leaves and reimbursement was deployed to help Anderson Diagnostics to gain control over its HR activities. SumHR streamlined these activities in the following ways.


Cloud based data storage: existing was smoothly transitioned into sumHR system and new data could be saved here which was synced across all branches in real-time.
Real time tracking: Employee biometric registration and synchronization online allowed the business to track, manage and view employee working hours, attendance management and leave sanctions
Employee accounts: Creation of individual employee profiles allowed employees to look at number of hours worked, request leaves and allowed managers to control these aspects from individual profiles created.
These solutions provided by SumHR provided Anderson Diagnostics to manage data records, employee payroll, attendance and performance more efficiently across all its branches.
The second case is of an undisclosed Client who has a chain of specialty dental clinics that currently operates in 5 major cities in India: Mumbai, Pune, Ahmadabad, Surat, and Bangalore, where they
have already offered treatment to more than 6 lakh patients across 110
clinics.

With over 1200 employees spread across these cities and 25,000 implants, 17,000 braces, 80,000 root canals and 95,000 crowns giving weight to the growth and success of the company, client is doing a phenomenal job of bringing affordable and reliable dental care to the masses since its inception in 2009.


The major challenges face by this company were:

Communication: Challenges in communication between the HR and its employee's as well as across departments and its branches.
Data Access: data was not remotely accessible and not all employee had access to data in a centralized form.
Data confidentiality: There was risks of data leaks during the flow between employees and departments which was a huge liability for the company.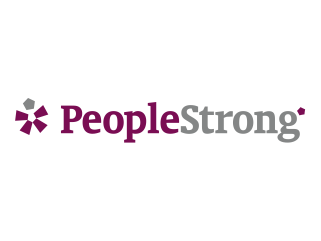 The solution:
PeopleStrong
, a HR cloud-based SaaS technology company that specializes in solutions for recruitment, employee life cycle, payroll and chatbots was adopted to address the issues of the Company specializing in Dentistry. As a result of the solution the following improvements were observed.
50% reduction in payroll processing time
Mobile app integration allowed remote, secure and 24/7 access to data based on authority levels for all employees of the company
Employee lifecycle became a seamless experience for both the employee and HR due to the cloud data.
Cloud hosting of all company data also helped keep up confidentiality and security of employees and patients alike.
HRtech despite its recent inception and growth seen lately, is still at an early stage. However, as the competition in the HRtech market gets stiffer, industry wide pressure will force more HRtech companies to develop more powerful solutions for a lower cost. This would open up more businesses to adopt HRtech for part or all of their HR workflow and efficiently run the business.