'I can't see you properly! Can you come closer to the camera?'

'Can we have a meeting late at night?'

'Have you slipped into your night-suit?; You look really beautiful today!'

These can also be harmless conversations. But, there's a fine line between being caring and over indulgent with a view to harass. Engagement with co-workers over remote working is essential. In some cases, employees tend to take flirting to the next level over the camera.
This is certainly not what work from home is supposed to be like.
With work from home becoming the new normal, women felt that they could be in their safe space and won't have to face inappropriate touching or grabbing or hear unpleasant comments. But it seems like
harassment was faster than us to adapt to the virtual environment.


As per a Bloomberg article,
a significant rise in the number of cyberbullying and virtual harassment cases has been seen during lockdown.
A Mumbai based foundation for social impact against cyber harassment, claims to receive 4 to 5 complaints of harassment daily since the lockdown.
What can be considered as Virtual Harassment?

Virtual harassment includes but is not limited to:
Passing personal and inappropriate comments on a person's social media handles
Stalking virtually
Unjustified Threats related to work such as this will impact your promotion, performance appraisal
Emphasizing on video calls at odd hours
Inappropriate jokes during work time
Inappropriate clothes during work calls
How is Virtual Harassment taking place?

In this new normal, employees are constantly in front of the computer screens on platforms like Zoom, Google meet, Webex, Microsoft Teams, Skype, etc. They are often asked to keep their cameras switched on at all times, even when they are not comfortable. Employees are constantly under the fear of being judged by their colleagues and bosses for the way they look or for the kind of house they live in.
They are often mocked upon by their fellow colleagues for their appearances at home.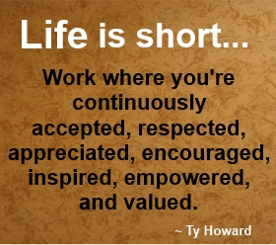 Some coworkers tend to send inappropriate messages to their colleagues or make unneccesary calls at odd hours. In fact, working hours often extend till late night forcing employees to attend meetings over video calls sitting in their pyjamas or lying on their beds.
Instances of virtual harassment are multiple. There has been a case of a Mumbai-based sales professional working in a multinational company where she was dreadful of meetings with her manager because the boss asked her to adjust her camera properly as he wanted to see more than just the face. In another case, a Kerala based man made late night calls to female colleagues and said that he was feeling lonely with retaliatory threats.
Despite facing such harassment and bullying, employees don't come forward and report such incidents thinking that their complaints won't be taken seriously and might even end up losing their jobs in case some powerful person of the organization is involved. They feel it's better to suffer in silence than to bear the repercussions.
Who is to be blamed for this? The laws of the land or the company policies? Well, to an extent, both.

Remember, Everyone is new to the New Normal of 24x7 virtual meetings. While companies have made work from home policies, they have failed to incorporate how a case of virtual harassment is to be dealt with. Why do people feel that it's considered harassment only when it is physical when the law clearly states otherwise?
The law under the Protection of sexual harassment Act, 2013 clearly states that sexual harassment is inapt, be it physical, gestural or verbal. Companies that fail to take action against such complaints are punishable under the act. This law's definition is broad enough to cover work from home as a part of the workplace.

How can Virtual Harassment be avoided?
At company level
Providing training to employees on digital code of conduct. Companies can list out the dos and don'ts to maintain an acceptable work environment virtually
Training on what is considered harassment and how to report it in such circumstances
Sexual harassment complaints should be addressed timely and appropriate action should be taken against the culprit after proper investigation so that more and more women come forward to report such incidents
Anonymous reporting should be made more prevalent
Companies should formulate strict policies to address virtual harassment
At Individual Level
Don't stay silent because of job insecurity. What is wrong should be reported!
Be careful. If you feel, someone is harassing you, point it out to them right there
Gather proof if possible by taking screenshot of messages, record the meeting if the other person is behaving inappropriately on a video call
Remote working is likely to become the new normal. Just like the menace of cyber-crime, it is important for companies to also guard against virtual harassment in the new normal.