The Tricks are far surpassing the treats this year and the employment market is in a frightening state for Recruiters! The sudden surge of job openings especially in Technology sector in the past few months, have resulted in many candidates getting back with a vengeance.


To get into the Halloween spirit, here are 6 nightmares of every HR professional

1. Counter offers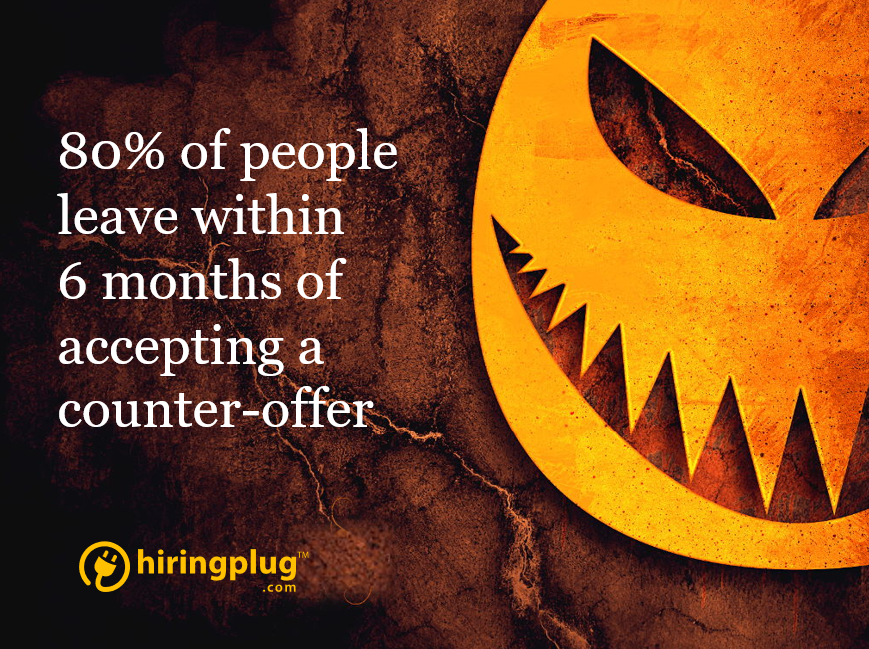 The limits of compensation have been breached. 'Offer shopping' is almost a given these days and the mere mention of the candidate trying to delay their joining. can be a hair-raising experience for the recruiter.

It could get quite expletive to have good talent exit. The saga of Offers, Retention efforts and Counter offers creeps in. Whilst it may sound straightforward, but it involves a lot of prudent maneuvering, because employee experience is at stake. It is an absolute terror given that 80% of people leave within 6 months of accepting a counter-offer, rendering long periods of negotiation, spending & waiting, all a waste!


2. Ghosting
"Ghosts" are no longer fiction!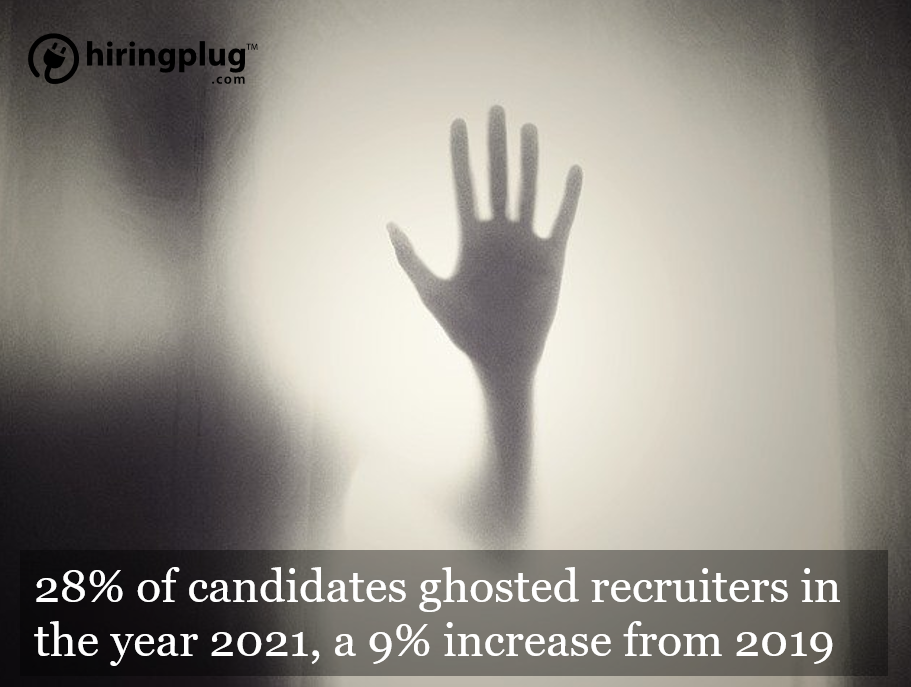 Have you experienced a candidate disappear in a poof without a notice before an interview perhaps? Or worse, just before their joining date! You're not alone. "Ghosting" seems to have grown in popularity amongst job seekers over the past year. As per Indeed, 28% of candidates ghosted recruiters in the year 2021, a 9% increase from 2019.

Now you know why 'Trust' is a diminishing value. Many yet come up with pragmatic reasons behind the ghosting culture. Some argue it is to avoid arguments with the employers, whilst others argue it's a silent way of getting out of prolonged long tedious application processes, and the list does not end. But it's scary as hell for the recruiter.


3. Withering employee engagement whilst Remote working

Remote or even hybrid work culture has become a necessity. As per Forbes, the Remote workers feel up to 182% less engaged, than those who work in person.
HR was already grappling on ways to increase Employee engagement and remote working culture has simply made it a far bigger challenge. There are spiraling effects of having passive or disgruntled employees who have lack bonding at work and it can bring shivers to the spine of employers.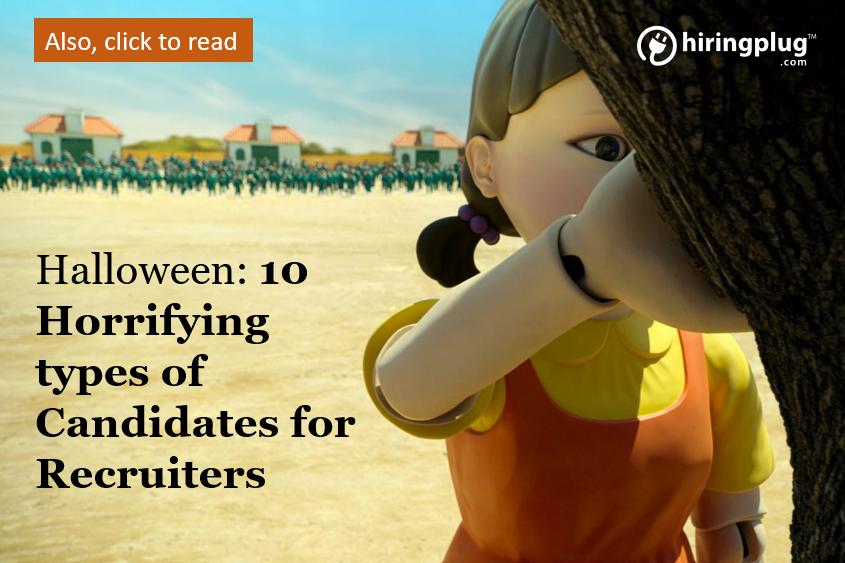 4. Unreal Expectations
Unreal salary expectations, unreal responsibility expectations, the list goes on. Under pressure to attract talent, Hiring Managers sometime portray being the 'whimsical wishes granting witches' who could promise anything to be true.
The study by Indeed found that a horrifying 45% of fresh graduates have salary expectations that supersede way out of industry standards. They blatantly state inflexibility to any prolonged work expectations, leaving employers in a great conundrum!
Much like the 'runaway brides', we have 'sprint-away' candidates.
Great talent will make you wait up to 90 days to serve their notice. But the 91st day can spell disaster for the recruiter when the candidate writes a 'one-line regret email'. Unprofessional & lacking any empathy to say the least. But the pain is excruciating, time lost is irreversible, and fury fire of the hiring managers can roast your soul in minutes.


6. Faux Resumes
In the monotonous CV screening routine, you sometimes seem to hit a jackpot. A resume so impressive, that you pounce on the phone to establish a meeting. Disappointment Galore!
Just another hoax. The survey findings from reference checking company show that 78% of the candidates blatantly lie on their resumes. The most common lies include having a mastery over a skill they hardly use, earning a degree from a prestigious university instead of where they actually went, saying they achieved things they didn't, and some more in the same light.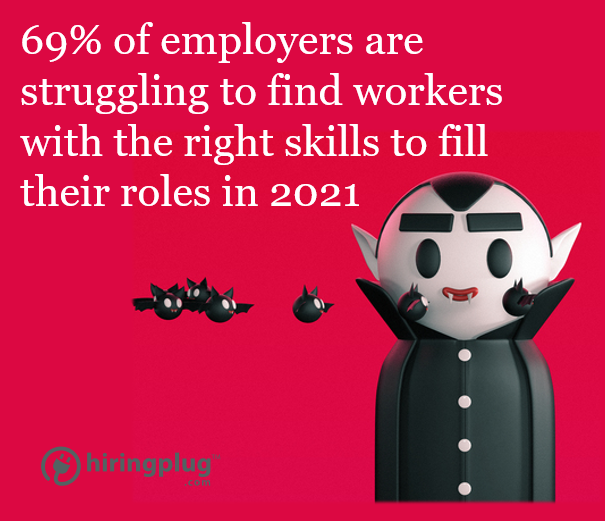 And that's not all. Human Resource professionals will tell you that 69% of employers are struggling to find workers with the right skills to fill their roles in 2021. Also, the chills from employees leaving very early are equally real today.

"Look carefully then how you walk, not as unwise but as wise, making the best use of the time, because the days are evil." - the holy bible

HR needs to figure out ways to efficiently mitigate such evil trends, for brighter days ahead. 👻 Happy Halloween! Wishing you a spooky and spell-binding Halloween! For fellow Recruiters, may your treats be many, and your tricks be few.🎃