"Recruiter by profession, mother by heart - juggling two worlds with grace and skill."

Mother's Day is celebrated worldwide as a day to recognize and honor the unconditional love and sacrifices that mothers make for their children. However, this day is not just about the biological aspect of motherhood. It is also about celebrating the many roles that women play in society, including working mothers who are juggling multiple responsibilities. Let's take a peek into the unique support struture for recruiting mothers when East meets West!
Let's admit,
Recruiting can be a traumatic career that requires incredible communique competencies, interest to detail, and the capability to connect to human beings from numerous backgrounds.
Mothers who work as recruiters deliver a completely unique set of capabilities and stories to the task, way to their natural capacity to multitask, empathize, and hassle-resolve. However, running as a recruiter whilst additionally balancing the needs of motherhood may be difficult. Let's take a closer examine what it takes to be a a success recruiter and mom in Canada and India.
Mothers who work as recruiters bring a unique set of skills and experiences to the job, thanks to their natural ability to multitask, empathize, and problem-solve.
Canada has a reputation for being one of the most family-friendly countries in the world, with policies and laws that support working mothers. According to a survey conducted by TalentEgg in 2021,
43.3% of female recruiters in Canada reported being a mother or caregiver.
The country offers a range of programs and services to help mothers balance work and family life, such as maternity and parental leave, flexible work arrangements, and affordable childcare. In fact, Canada was one of the first countries in the world to offer a one-year paid maternity leave for mothers.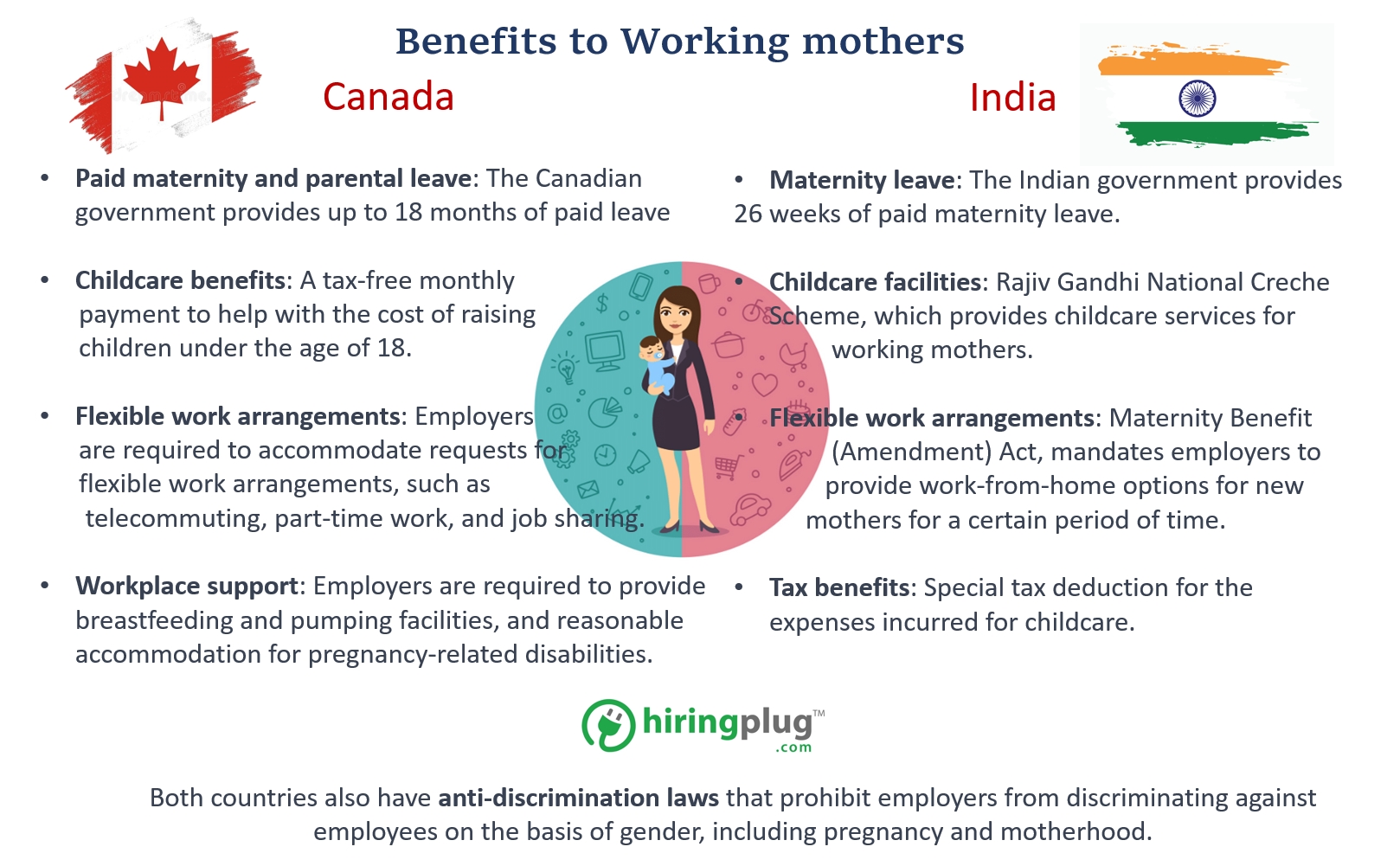 Mothers who work as recruiters in Canada benefit from these policies, as they are able to take time off to care for their newborns without worrying about losing their job or income. Additionally, flexible work arrangements, such as remote work or flexible hours, allow mothers to work from home and take care of their children while still meeting their work responsibilities. This helps to reduce the stress and guilt that many working mothers feel about being away from their children.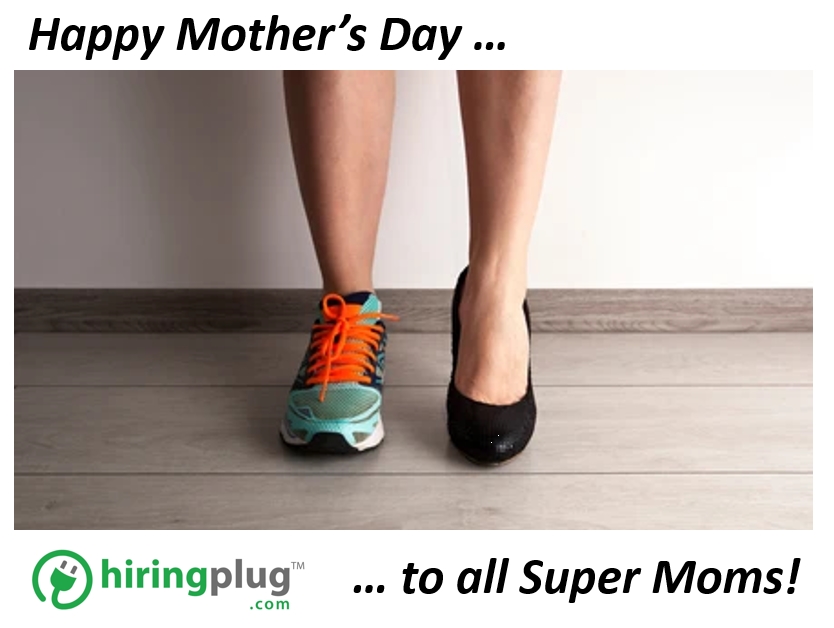 However, despite these supportive policies, working as a recruiter while also being a mother can still be a challenging juggling act. The job requires long hours, constant communication with candidates and clients, and the ability to manage multiple tasks simultaneously. Mothers who work as recruiters need to be organized, efficient, and able to prioritize their responsibilities in order to be successful.
In India, the situation for working mothers is a bit more complicated. Although India has made significant progress in terms of gender equality in recent years, women still face significant challenges in the workplace. Many women in India are expected to prioritize their family responsibilities over their career aspirations, and face cultural and societal pressures to conform to traditional gender roles. This can make it difficult for working mothers to balance their work and family obligations.
Working as a recruiter in India can be particularly challenging for mothers due to the lack of supportive policies, infrastructure and sometimes even a pushback from their own families.
There is really no enforeceable legal requirement for employers to offer maternity leave, and many women face discrimination and bias when they return to work after having a child. However, despite these challenges, mothers who work as recruiters in India are proving that it is possible to be successful in their careers while also being dedicated mothers.
That said,
mothers who work as recruiters anywhere in the world are an inspiration to us all. They are breaking down barriers, challenging stereotypes, and paving the way for future generations of women. Their dedication to their families and their careers is a testament to their strength and resilience.
As we celebrate Mother's Day, let us take a moment to recognize and honor these amazing women who are making a difference in the world.


Happy Mother's Day to all Super Moms!