"Businesses don't have a choice whether or not to do social media; their choice is how well they do it" - Erik Qualman
Facebook is a more personal network as compared to job boards such as Monster.com, Naukri.com, LinkedIn, etc. Thus, it adds an advantage for the employers as it allows recruiters to appeal to potential candidates at a social level. It additionally helps recruiters improve the brand of their company, especially among students not yet involved in many other social networks.
The average person spends 1 in every 7 minutes online on Facebook
, which signifies that recruiters and firms have more of a chance to become recognizable on Facebook through any other medium.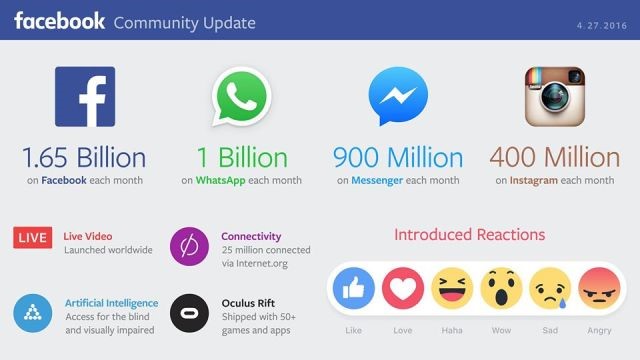 ''It's easy to make fun of Facebook. But a billion people still use it. Even those who complain (like me) still use it. And for large, multinational companies, it's becoming an increasingly valuable tool for recruiting employees.'' - Forbes
So, Why is Facebook is an effective medium for Recruitments?

Here are the Top reasons.

Saving Financial Capital

Businesses can search for their respective candidates easily on Facebook without incurring any costs. There are many Facebook pages where a firm can discover suitable candidates, contextually. Moreover, businesses can create a 'Company page' of its own and keep the candidates updated about developments and job requirements. A firm can target candidates with specific degrees, from specific school or areas of employment, experience etc.
The power of referrals

It can become much easier for your employees to be engaged through Facebook Recruiting. It gives the employees an opportunity to refer candidates in a systematic and efficient manner. Your employees, furthermore, have an idea of what kind of a candidate will be best suited for a job, and can be very valuable assets when using Facebook Recruiting.
Speeds up the process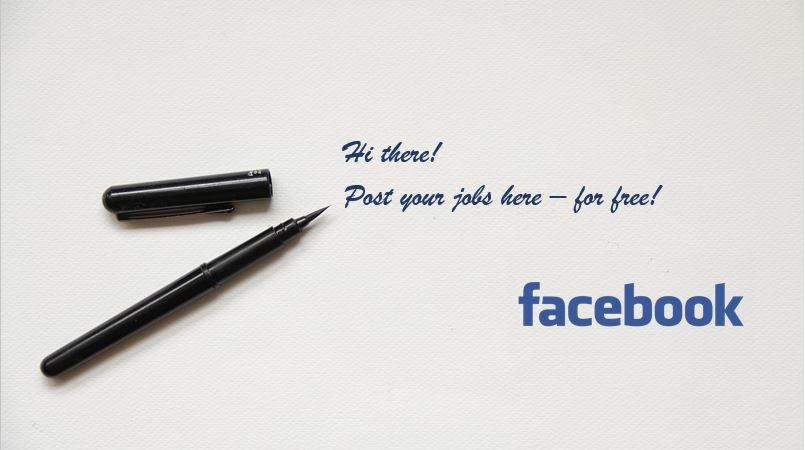 Facebook definitely speeds up the process of recruitment. The traditional method has long been termed as 'outdated'; Facebook can give you results immediately through its vast network of people. Thus, with the immense amount of information and users online at any given time, you can remove some of the bigger barriers the traditional recruitment process has.
It promotes a company's brand image

A firm that is actively recruiting through Facebook will attract potential candidates to personally interact with the firm as well. Through Facebook, the candidates can also gain knowledge that they otherwise may have been unaware of. Through interaction with the firm's page, candidates will also have a better understanding and liking of the company's brand.
Brand Recognition

Even if there are candidates who are not suitable for the job, they will still be intrigued enough to visit the company's page and see their content. This garners the firm's image more recognition at no cost! 50% of users say a brand's Facebook page is more useful than its website
Find talented 'Passive candidates'

Candidates who have a job and are not actively seeking a new job will not be active on job portals or any other recruiting network. However, since Facebook is accessed by almost everyone, even a passive candidate will be able to view the job postings. Facebook is perhaps one of the few mediums where companies can find highly talented passive candidates.
Establishing a network

Through interacting with your candidates and employees; it is easier to build a network within Facebook. This can be useful for future recruitments and to spread awareness of your brand within various networks on Facebook.
Background Checks

As Facebook is mainly a platform for communicating and socializing with people within your network, users usually tend not to hide anything on it. It can make doing background checks a whole lot easier for recruiters, who don't have to call employers for references. It can also make the whole process a lot more transparent.


Facebook Career Pages - The L'Oreal Case study

Already, Job seekers follow the career pages of companies they are interested in and are constantly updated about the job openings. The same goes for recruiters. Because of this, through Facebook Career Pages, recruiters make better matches between a candidate and a company. An example of this is how L'OREAL uses Facebook as a medium for recruitment.

L'Oreal has its own Facebook page for online recruitment. This page is the global Facebook page and is used only for the purpose of recruitment. It uses the Work4Labs application for their 'Work for L'Oreal' tab. For specific countries like India, L'Oreal has different pages. L'Oreal has used the Facebook page in the past to post an ad and target potential candidates beyond their fan base. Through these ads, L'Oreal was able to target specific candidates based on their work, history, interest, profile and hence, they were able to fill the positions faster and cheaper than the traditional approach.
Results of the Facebook Ad campaign
* The ad generated 5.88 million impressions and 4167 clicks
* These generated 153 applicants (3.67% conversion)
* L'Oreal received 17 qualified resumes within the first 12 hours

The payoff between Facebook and LinkedIn
LinkedIn has long been a hub for employees and employers alike. It offers a vast network of people working in all industries. It specifically caters itself to working people. But while LinkedIn recruiting works itself as a data application, Facebook is prioritizing its platform rather than its 'data driven' applications. Facebook ultimately is superior to LinkedIn in terms of the user base and in terms of how intuitive it's advertisements and recruitments are. Facebook is more popular with the current generations (the Millennials and Generation Z) whereas LinkedIn has more of its user base in Generation X. Keeping up to date has become much easier through Facebook and finding relevant talented potential is more achievable today on Facebook than on LinkedIn
By using Facebook as a medium for recruitment, Recruiters are playing it smart; they are fishing into the younger, talented potential that can be nurtured over time. On LinkedIn, most of the candidates are more seasoned and likely to retire in the coming years.
''About 60% of hiring managers are actually using Facebook to recruit already''. If utilized efficiently, Facebook could be the future of recruiting, and the Future is here!
While a lot of HR is sceptic about the benefits of Facebook Recruiting, it is undoubtedly one of the best recruiting methods out today. Since Facebook Recruiting has only just begun, recruiters can use it to their advantage to find relatively new and undiscovered talent.
The 'Facebook for Work' application already has several tools for internal communication & collaboration of employees within the company. Facebook is steadily customizing its solution aimed at Employers for hiring purposes and with nearly 2 Billion active users, it holds the potential to disrupt the online recruitment space.