Linkedin and Indeed are just two companies worth over $ 27bn, that didnt even exist 15years ago. The US Recruitment market alone is estimated to be at $ 240bn and then there's the rest of the world with thousands of service providers in the Recruitment domain.

"Hiring" isn't what it used to be! The Recruitment game has significantly evolved over the years.

Movies like Terminator and Interstellar has shown what the future can look like with robots, machines and analytics. Today, this is reality in a sense as observed in the field of HR. What we once thought was magic, now has become technology for us. The workflow process of recruitment followed five to eight years back to what is followed now has drastically changed just because of the evolution of technology.
"The science of today becomes the technology of tomorrow" - Edward Teller

Earlier, recruitment was completely based on paper pen and direct human interactions. The applicants had to pass a written test to face an interview. But this led to various concerns such as whether the papers were checked; by whom and if the results were real. This also made the process highly tedious and time consuming. It led to loss in administrative productivity and energy resources allocated to this process. Here are some interesting trends: -

Paper applications to Emails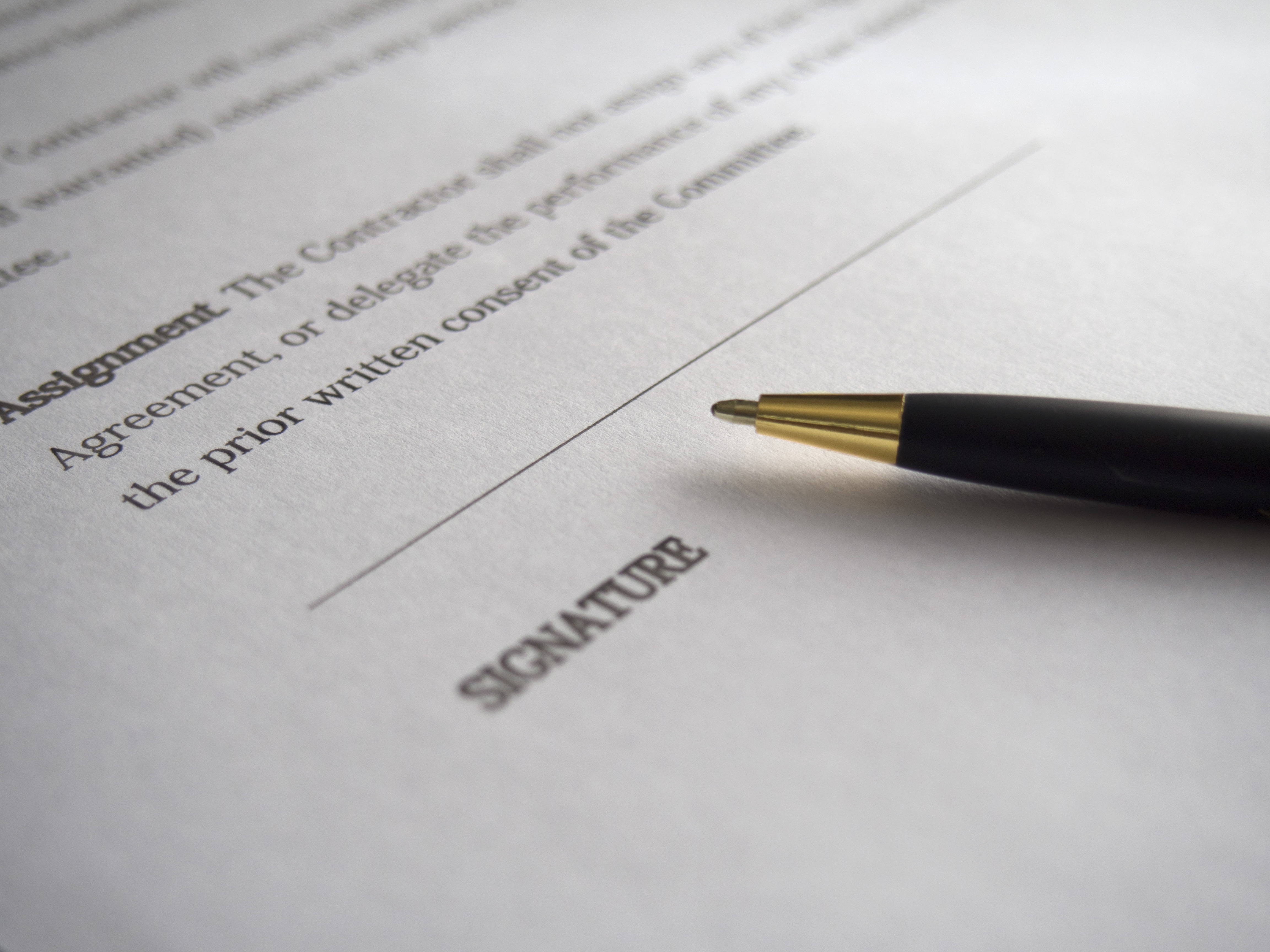 The 1990's saw the modern era of HR Tech with the rise of the first online job boards, which made recruiting easier than ever before as it required no paper, pen as well as the manpower. With the evolving technology, everything was simplified. From informing the people about the recruitment to selection and shortlisting was easier than before. The notifications were sent via emails and people were asked to fill the registration forms. Even discarding that now is the era of Google forms. Easy to make, comfortable to fill and in a well organized excel sheet the recruiter gets the details of all the applicants.


Move toward Talent Acquisition systems


It's no surprise then that the 2000's saw a greater emphasis on talent management applications that were no longer locally deployed. These new recruiting and talent management systems began to migrate to the Cloud, making implementation and maintenance an easy process. Instead of the bulky paper pen tests, came the world of online tests. This requires initial investment of setting up the systems but once done, it is a system that works for you. Just with simple clicks the test can be easily completed and will be automatically evaluated. There are various portals on which these tests are conducted like Amcat, Cocubes, etc. Since these portals experience no human interference, they are absolutely fine and fair.



Rise of Social Media

The biggest tool in this evolving technology is the growth of social media today. Facebook, whatsapp makes it so easy to spread information to maximum applicants so as to identify the right talent. In today's always-on, mobile, social, transparent environment, It is common to find most employees engaged in social media in more than 2 or 3 platforms including professional platforms such as LinkedIn. Through these websites, applicants come to know about the social status of the company, the salary and incentives they offer, and the recruitment process of the company. Almost all of the emergent trends of 2016 reinforced the idea that employees are empowered with more power than ever before. From increased and ongoing importance of employee engagement, to trusting employees to get the job done from wherever they please, companies have already taken strong measures to assure they are at the forefront of this transition of power.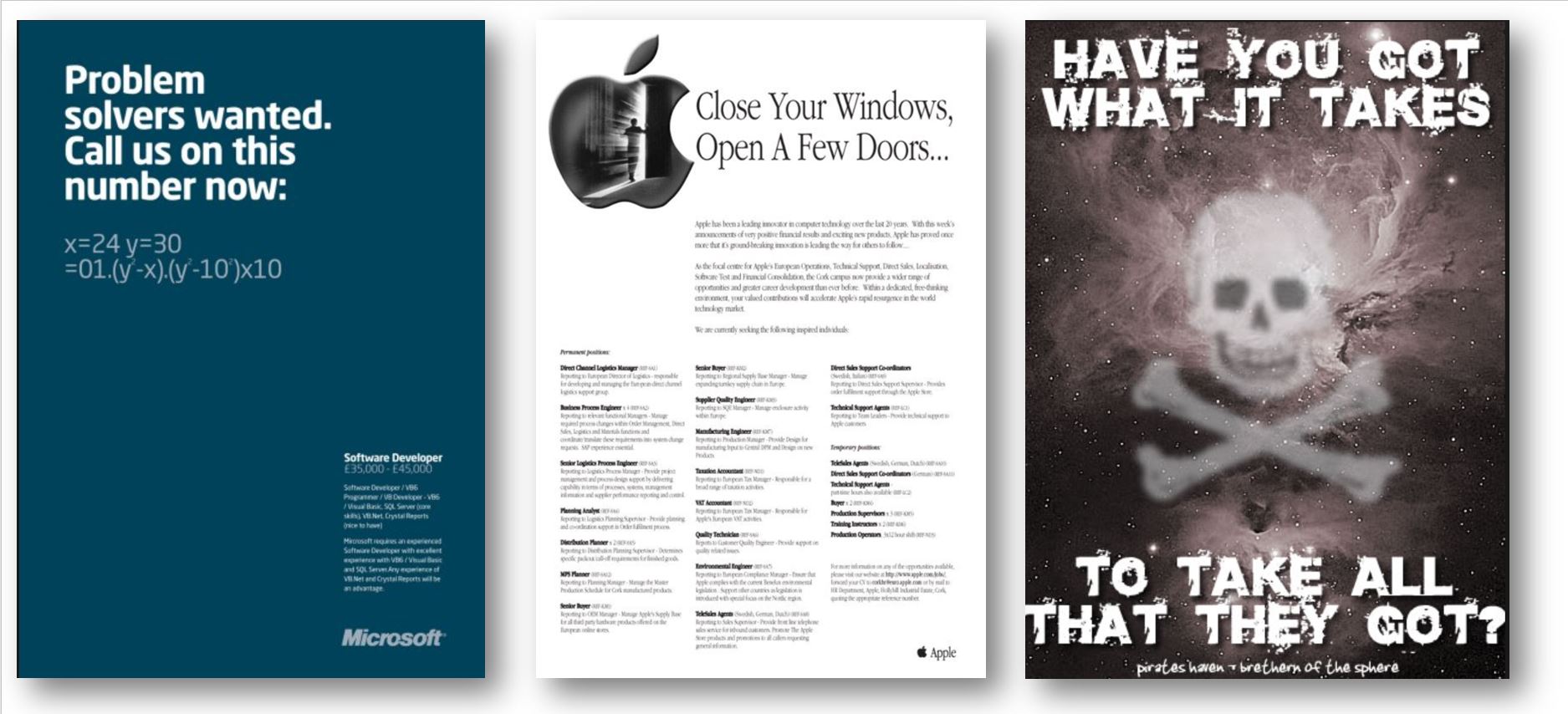 The Marketing Mix of hiring

Its not easy to attract the millenials and other lateral talent. 'Employer Branding' is the Marketing angle required to position the company, its culture and benefits to the Target audience. The Recruitment function is fast imbibing Marketing practices with the help of technology to "Brand" and "Acquire" talent.
Emerging Online Marketplaces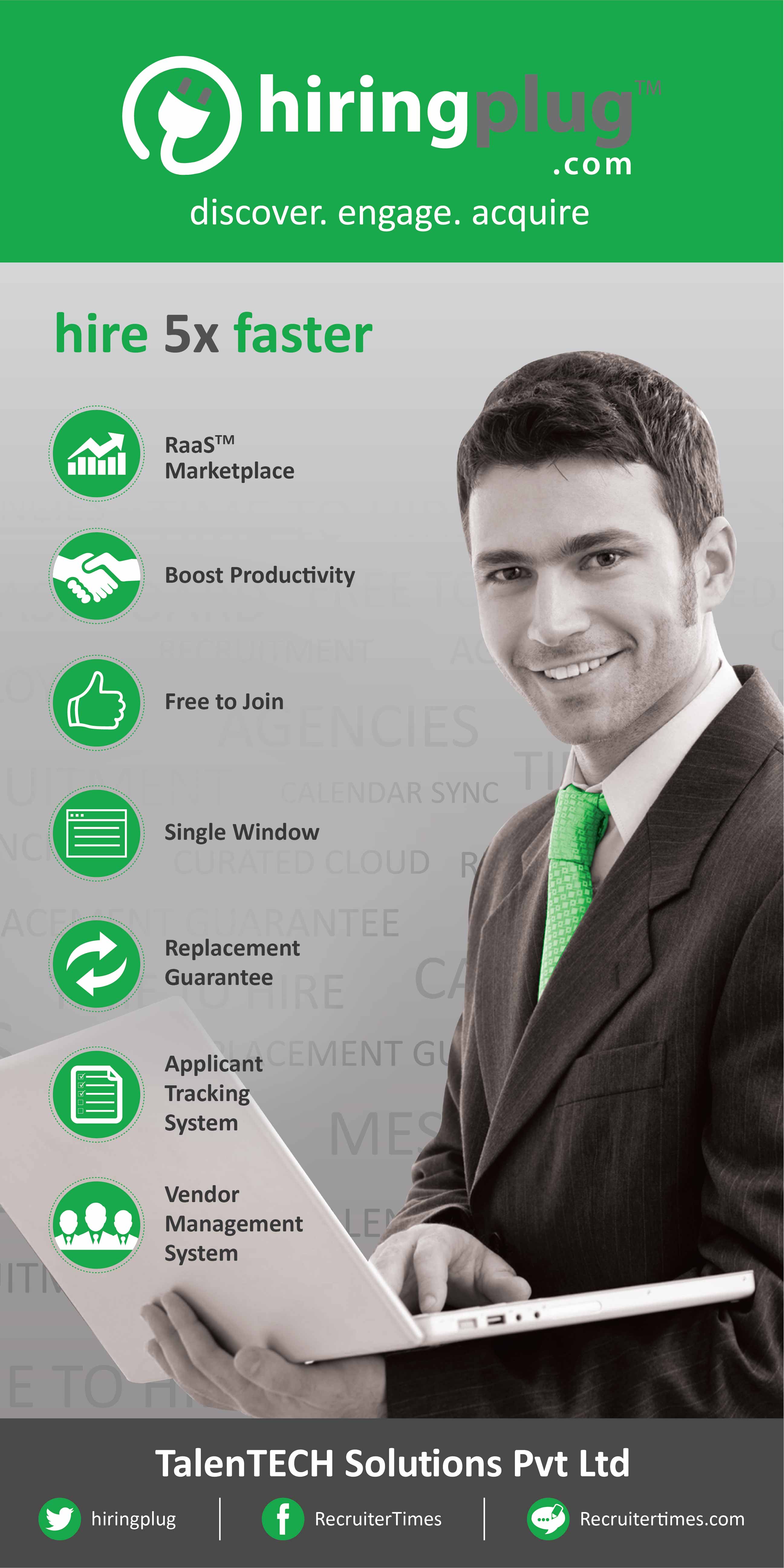 Many businesses are aggregating service providers with the use of technology to simplify recruitments. While
Google for jobs
has taken the plunge by offering aggregated jobs for candidates, another Technology startup
hiringplug
offers the much needed support for small & large companies to instantly discover and engage with expert agencies on their B2B Recruitment marketplace to help them hire faster, at the click of a button. Artificial intelligence, Resume Parsing, Applicant Tracking System, Vendor management system, Schedulers and a host of other integrated technologies help improve productivity of recruiters and hiring managers, which are challenges being mitigated.


Candidate is King

Applicants are moving from "Job hunters to Job shoppers". Checking out opportunities and submitting applications are the click of a button, does give them a much wider exposure and choice. Managing the 'Candidate Experience' and retaining a Multi-generational workforce is an entirely different ball game as well.


According to Byrne Mulrooney, CEO of Los Angeles-based Futurestep, a Korn Ferry company specializing in recruitment process outsourcing, technology will tie all these trends together. "It doesn't matter what industry our clients are in; everything from manufacturing to professional services and retail—every company can now be classified as a technology company," he said. Companies like MuSigma earlier took a paper pen test but now conducts its own muApt (an online aptitude and technical test) according to the changing trend. HR and talent acquisition practitioners will hear a lot about artificial intelligence (AI), machine learning and bots in 2017.

But how are these tools going to change the recruitment process further is still early to predict. As it is said that change is the law of nature, with growing time and technology, recruitment is going to further see advancements. Most of the companies now prefer a skype interview instead of a face to face one. This saves the cost of travelling and makes it easy for the applicant as well as the recruiter. However it has limits since the employer is not able to see the correct body language and the attitude of the applicant. This may sometimes lead to a wrong decision from the recruiter's side. Technology is a good servant but a bad master.
End of the day, as Steve Jobs said:
" HIRING THE BEST, IS YOUR MOST IMPORTANT JOB! "