Most MBA's today have specializations in several areas such as finance, marketing, IT, operations lead to various career paths. Another major specialization within MBA is HR, which is also offered as a module with other specializations in some cases. Regardless of the choice or combination, HR has immense potential and scope for future careers. The diversity in the roles is not only broader than ever before but also innovative with the pace with which technology is disrupting industries.

What is HR today?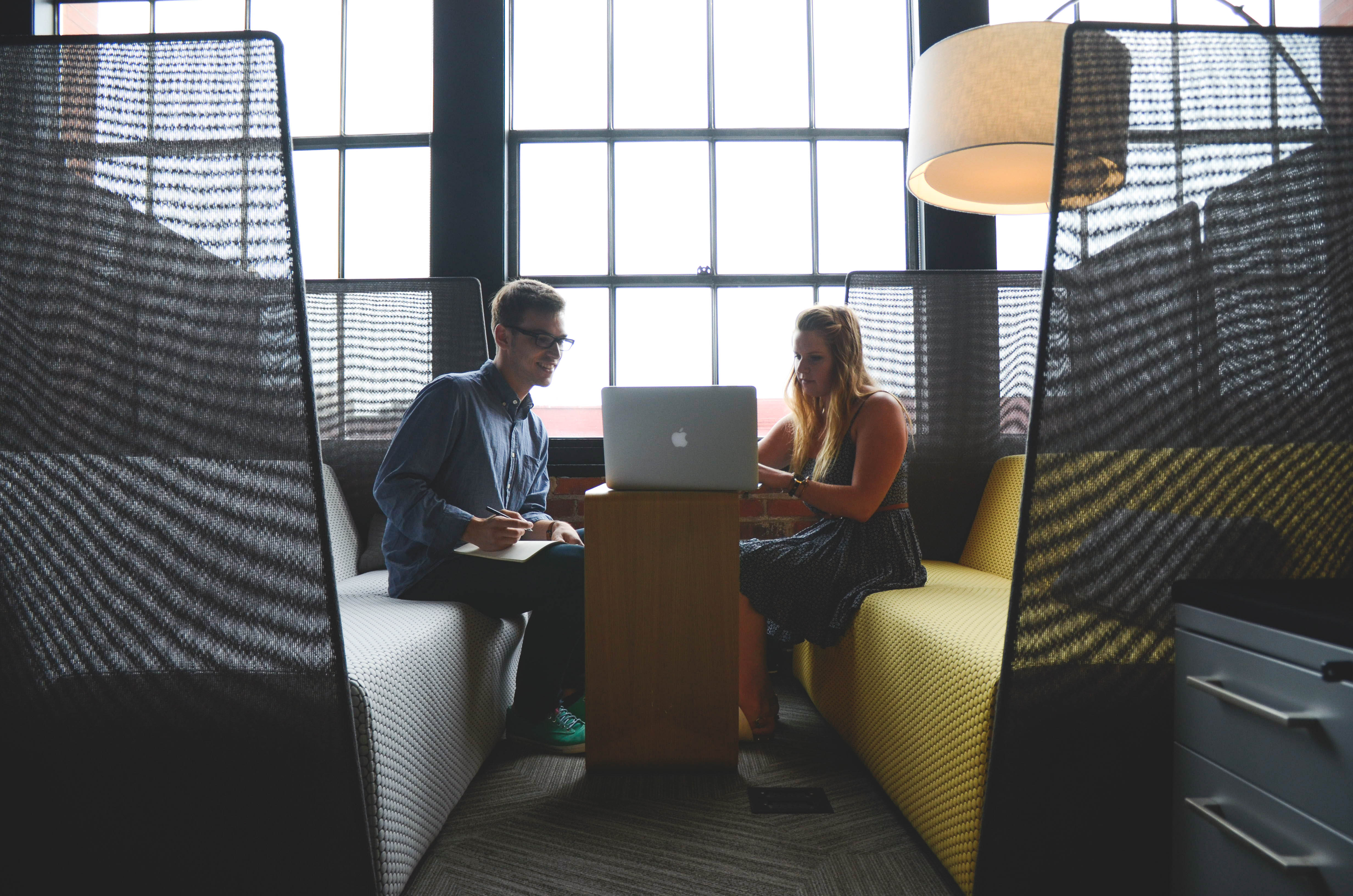 Today's human resource management team is responsible for much more than hiring and training people or performing administrative tasks related to these processes. Instead, members of a human resource management team are more focused on adding value to the strategic utilization of employees and ensuring that employee programs are impacting the business in positive and measurable ways.
HR's definition is always varying according to the times, and ten years from now may include a new definition to reflect the future period, however one element will always be part of this definition which is people and effectively managing them. The process, tools and practices of doing this may vary from one point of time to another.

More Than Just Talent Management…



Broadly speaking HR's core functions lie in 4 areas namely Talent Acquisition, Compensation and Compliance, Training and development, and Performance Management. However, today's dynamic globalized marketplace, the need to compete with other organizations and deliver real world solutions has forced HR to expand its conventional core functions. Today areas such as Learning and development Compensation and Compliance have become independent sovereign functioning departments outside HR. As a result, it has also created new roles and careers for professionals to consider.

In general HR's role has undergone a paradigm shift since the industrial age from being a tool for quality control and worker management to become a strategic element of a company that determines the overall performance through strategic planning, organization and development of talent.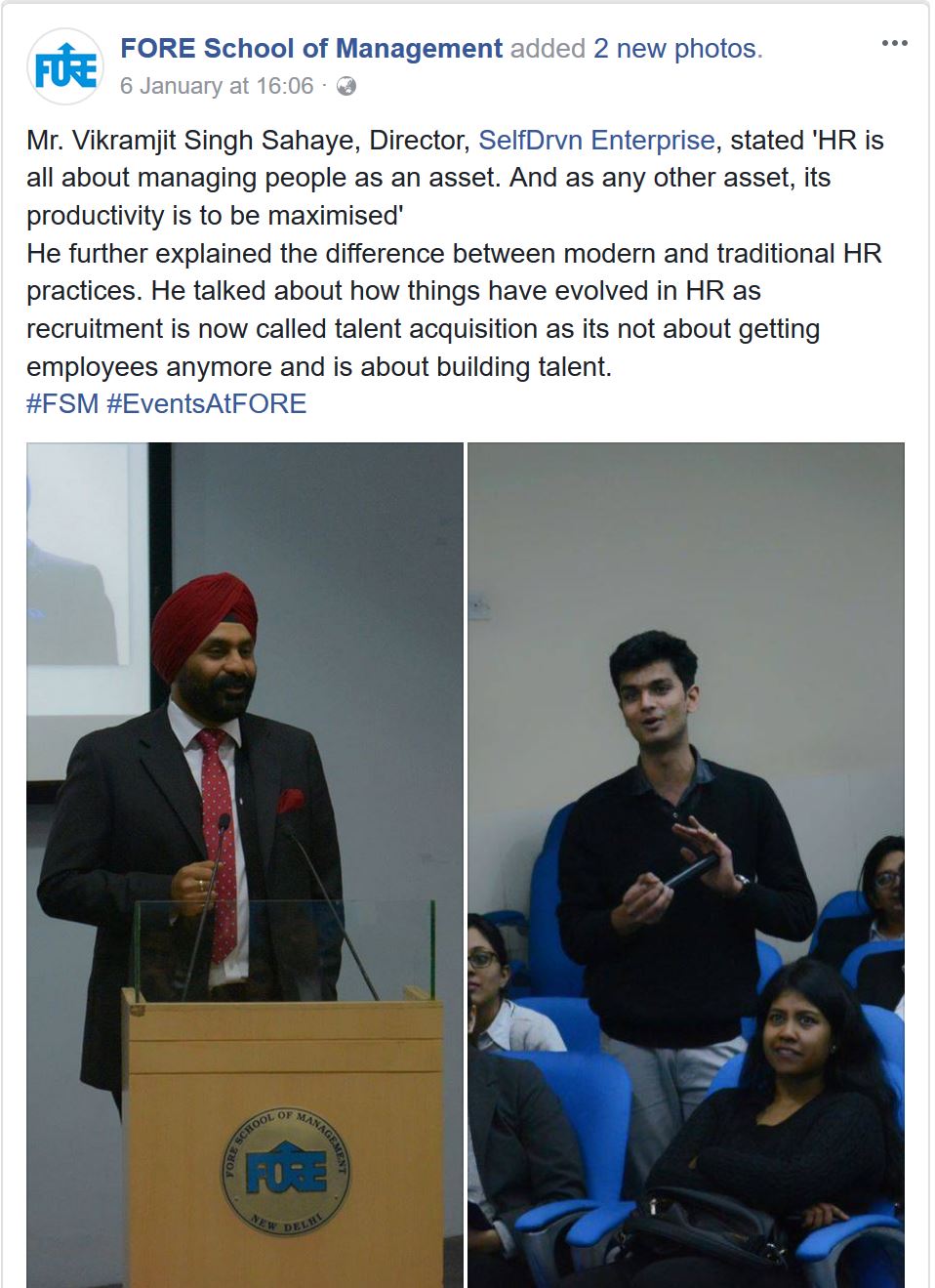 Vikramjit Singh Sahaye, founder and CEO of hiringplug™
, recently addressed students at
FORE School of Management
– a leading MBA school; on trends on HR, the future of jobs and a glimpse into the HR landscape in the years ahead.
Trends shaping HR


The last 5 years have seen HR undergo a transformational change where the focus has turned from task efficiency to role efficiency. Companies now have a vested interest in improving the efficiency of HR's core role of hiring and developing Talent, which means redundant tasks such as paperwork, compliance and administrative tasks are all being automated or outsourced.

• Power shift from employer to a candidate-driven market
Unlike before companies today are after candidates with attractive compensation plans. However, there is a skill shortage in the market and organizations are hiring skilled workers and ready to make very lucrative offers in exchange for the right skills.


• Rise of the
gig economy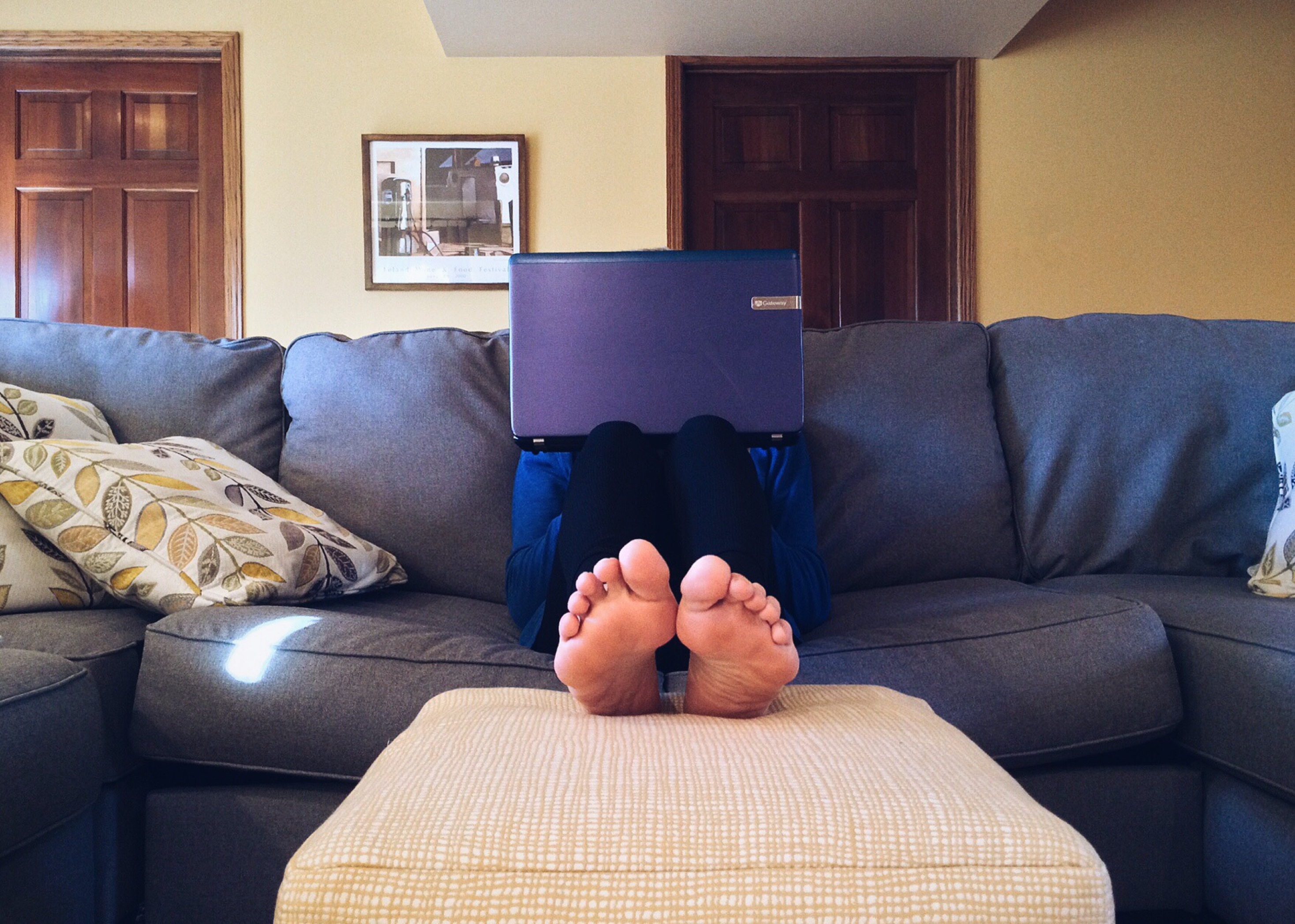 In India, The size of the workforce that participates in employment on a contractual basis is 15million (Equatex, 2017). The model goes by many names—the sharing economy; the gig economy; the on-demand, peer, or platform economy—but the companies share certain premises. They typically have ratings-based marketplaces and in-app payment systems. They give workers the chance to earn money on their own schedules, rather than through professional accession. (New Yorker Magazine, 2017)
This will be a major disruptor for several industries, and while providing businesses an opportunity to hire skilled talent on a pro-rata basis can also pose a challenge in terms of the quality of talent on platforms.


• Growth in apps for the workplace
According to People Matters – a well recognized HR publication, major businesses already have solution vendors who provide services for VMS, LMS, performance and talent management. Now some of these companies have diversified to provide apps in these areas to assist professionals on the go.From productivity, employee engagement, performance management to employee services- there has been a growth in the app market for these areas and will continue into 2018.

• Technology disruption

Technology has been a major factor for change and transformation for the last few years and will continue to bring major changes within the HR domain. Technology itself can be categorizes into a few major areas such as Artificial Intelligence, Blockchain technology and Big data & Analytics.
Innovations such as hiringplug™ will pace up the workflow within Talent Acquisition, Performance Management, Learning and Development while enabling HR personnel to perform core HR functions.

The Future of Jobs

The Human resource function is fast evolving. Within HR, 'Compensation' has outgrown its initial function of wages structuring & compliances to 'C&B' where employee benefits became a larger part of the structuring and now 'Total Rewards' as a dedicated department which looks after monetary, beneficial and developmental initiatives including R&R of employees as a comprehensive package, based on performance towards company goals, explains Vikramjit Singh Sahaye, Founder & CEO
hiringplug™
"Ultimately CORE HR will survive automation and RPA (Robotic Process Automation) will increase task efficiencies" - Vikramjit Singh Sahaye

Roles such as 'Chief Happiness Officer', 'Chief Productivity Officer', 'Mindset Coach, 'Employee Engagement Specialist' and diversity officer will soon become the industry standard roles to assist organizations better manage people from an HR point of view. #futureofjobs #futureofHR
Currently several sources of evidence show that AI, automation and related processes will be used in conjunction with people's capability to enhance work. It is true that some jobs will become redundant in the process but will be simultaneously followed by job creation too assist human-machine collaboration to deliver business results at a shorter time frame.