Every dark cloud has a silver lining and the silver lining in the Covid-19 struck world is the chance to
At the same time, while we are at home, we do have some extra time on our hands and we often wonder if we can spend this time productively? The answer is 'Yes we can!'

Connectivity

and

Virtual Learning

opportunities have never been better. Well before this crisis, the world was already going through digital transformation. What started as the fourth industrial revolution in 2011, also known as

'Industry 4.0'

is likely to see worldwide adoption post coronavirus. This is the best time to identify areas where you can upskill or reskill yourself to succeed professionally in the new age world that lies ahead of us. This will not only add to your skills but will also give the future recruiter a glimpse of your proactivity.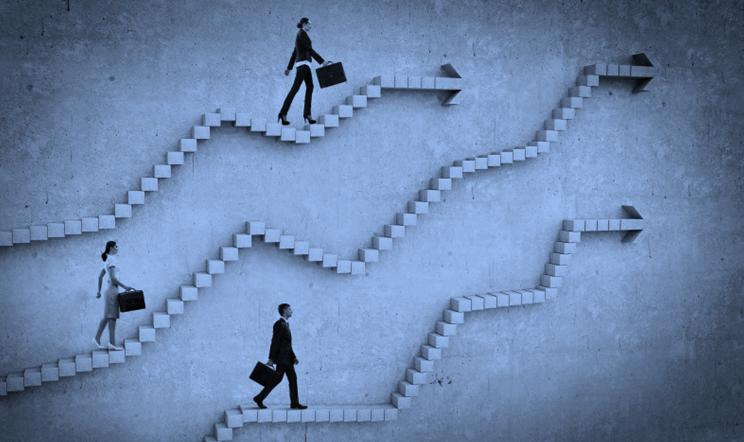 So let's understand what are likely to be the most in demand skills post coronavirus and how can we boost or acquire skills remotely. Here is a list of the skills that will give an edge once the crisis ends:


Getting Tech Savvy
Acquiring technological skills would most likely help one fare professionally in the future. Artificial intelligence, Internet of Things, Robotics, Virtual and Augmented Reality, and Big Data are the ways that majority of the companies would look forward to for making their business stand strong in the future. So people who are well versed with such technologies are far more likely to be absorbed in the corporate world.
Problem Solving and Critical Thinking Skills
People who can think critically and come with relevant solutions to business problems in order to undertake well informed decisions would be preferred.
Leadership and Emotional Intelligence
With a shift in focus to remote working, people with strong leadership skills, who can bring out the best in people under any situation, inspire and motivate them, handle virtual teams and foster collaboration among them would be high in demand. To make a remote workplace efficient, 3 key things that would be expected from a leader would be – Trust, Communication, and the Ability to Create a Culture. Moreover people with a high EQ would be in demand across organisations and industries. People with a high EQ can understand self, others, and also understand the company's clientele better.
Data Literacy
People who are in a better position to analyse large amounts of data to find trends and extract useful insights will be crucial for business given the large amount of data that's available. With the help of data, companies can predict impact of business disruptions and better serve the customer needs.
Digital Skills
Digital skills such as digital marketing, social media marketing, coding, web development, graphic designing, and content writing are likely to be in demand in the future as integrating digital in business is the way forward for a large proportion of companies.

REMOTE OPTIONS AVAILABLE FOR RESKILLING AND UPSKILLING
Get certified, retain and use what you have learned:

Various certificates are being made available by platforms such as Coursera, Udemy, and LinkedIn learning. One can also go Ivy with paid certifications available from universities such has Harvard and Wharton. Google offers free certificate courses for Analytics, Digital Marketing, and Ad words. One should try to apply the knowledge gained practically such as by starting a blog of own or creating website or by contributing to work using the newly acquired knowledge.
Leverage Professional networks:

Try to get in touch with the right people in your domain of interest and seek their guidance and mentorship.
Internships and Projects:

One should try to undertake virtual internships and projects. This will give business exposure; help you attain domain specific and real life skills.
Read books and listen to podcasts:

Read business books and listen to podcasts on various topics. This is not just a more effective but also an extremely engaging way of learning.


Mind over matter is the best way to approach any bad situation. So don't let the world take away your greatest asset – your ability to learn. While this seems to be a challenging time for everyone, we can use this time to prepare ourselves for the competitive and disruptive business landscape that lies ahead and use the relevant skills to up our game for better career prospects in a post coronavirus world!