"Getting to truly actionable insights almost always requires collecting new data in collaboration with the business and the rest of HR" -Alec Levenson & Alexis Fink
Prescriptive analytics refers to the type of data intelligence that enables companies, with a view to the future, to combine the potential of descriptive analytics. Users may gain insight into what will happen next, but more importantly, prescriptive analytics offers insight into what should be done next by the company. In an attempt to predict what else you will like and what you would like in the future, it looks at your past usage results. In its method, prescriptive analytics is more pre-emptive and advises which of the potential acts or choices will more likely lead to the desired result. Prescriptive analysis in a situation would suggest a course of action that would most likely succeed.




Prescriptive Analytics is Knowing where to act and how to move in a specific way for success.
It is the most advanced stage of business analytics currently available after descriptive and predictive analytics solutions.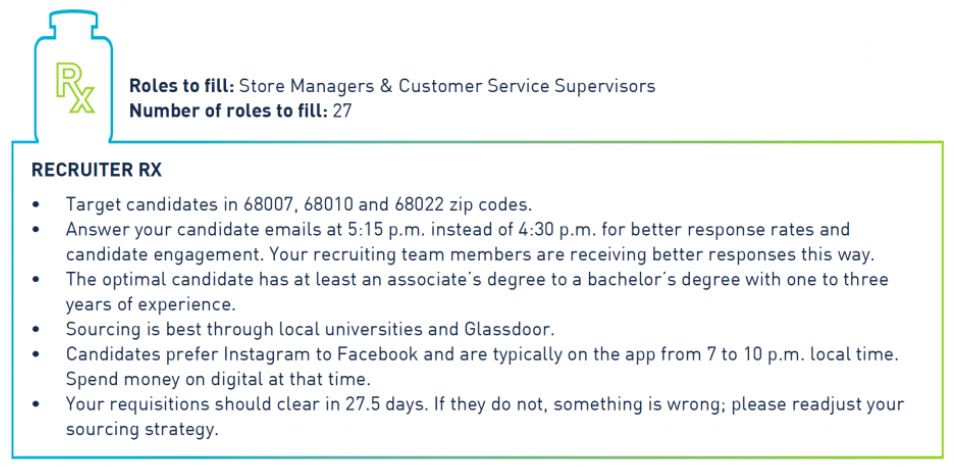 An Example of Prescriptive Analytics solution for Talent Acquisition




It is possible to use prescriptive analytics to produce recommendations for training strategies that increase employee efficiency, strategies that boost employee engagement, etc. The bottom line is that you can use prescriptive analytics to motivate the HR manager in all of the areas they deal with daily if you have accurate and comprehensive data. The algorithms used in this type of analysis are complex but can provide an accurate plan of action to reach the desired results. It optimizes accuracy over interpretation. The first step in the process which needs to be initiated by the organizations is not implementing a new high functioning or expensive technology or even recruiting the brightest minds to create custom algorithms. But, the most practical place to start is to only take stock of the details about individuals that the company gathers.




HR needs to build a plan to organize data for people and integrate it with the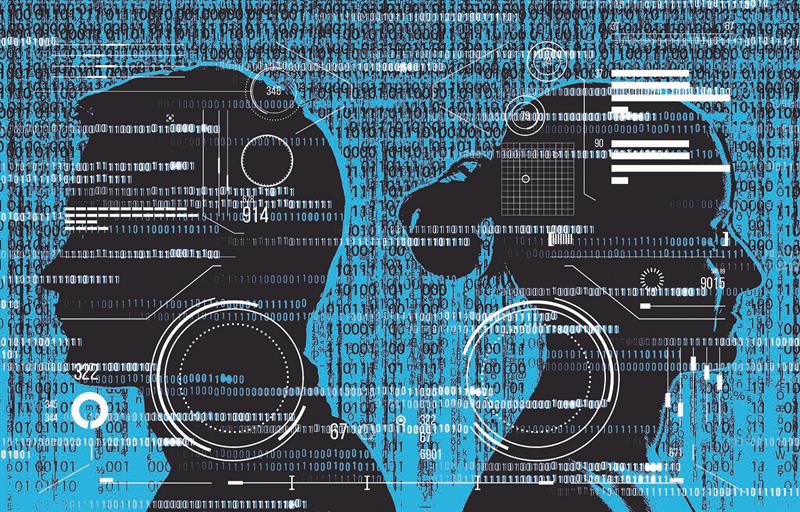 many other sources of data needed for prescriptive analytics. Consider this a company-wide challenge, which means that a continually updated source of data needs to
be developed. Understanding the need for balance is the most significant aspect of heading toward prescriptive analytics. While the aforementioned buy-in from management must be received in order to use prescriptive analytics to make business decisions, it is necessary to consider where it will eventually fall short. The prescriptive analysis would be more preferable in transactional scenarios. For instance, the experience of training can be focused on the success of a specific internal training program. The need to employ unique skills in a handful of company locations can be identified through attrition patterns. The selection of such choices for employee benefits can signal a step towards either retirement or maternity leave for women, which then leads to recommendations for staffing. Other choices or behaviour, such as promotion decisions or recommendations for wage adjustment, can be difficult to drive with predictive analytics, as these choices can also be impacted by factors that are not easy to quantify and document. So, prescriptive analysis is more suited in such a scenario. As there is a widespread use of analytics in all sectors and industries today, there are many company success stories powered by prescriptive analytics

In recent times the value of data intelligence is being recognized by HR teams in organizations across the enterprise data ecosystem, it will be long before this will be a common practice of analysis in HR. We need to be able to recognize some element of error in the prescriptions so utmost efforts are being put in order to build prescriptive models. Only so much can be predicted from the data we have on individuals as human beings are complex and unpredictable. Once, organizations get a hang of it. It can be used most efficiently and effectively in organizations. Are you using it yet?