Ever wondered what will work look like in ten years? Interestingly, most of such jobs haven't even been invented yet and here is what the trends look like.


70% expect that

hybrid

will be the workplace model in 2032

Remote-only work is NOT as popular because executives see

the office as having real benefit in the working world

. It brings "efficiency" and "collaboration" of working side-by-side in the office.

No hands for four-day week for most employees.

Standard 40 hours work

week across five days will be prevalent.

Outcome based Management style

shall prevail, as compared to focussing on the process.

A Fascinating twist:

employee loyalty will increase to

95%

over the next decade for North America, giving up concerns of the Great resignation. 86% believe that

AI

and other emerging technology (Like VR, Metaverse and quantum computing) will change the types of work.

AI is key for 'radical transformation'

of their companies in the next ten years and

will create

97

million jobs by 2025

. The types of jobs it could create are AI trainers, specialist data scientists, and ethics officers.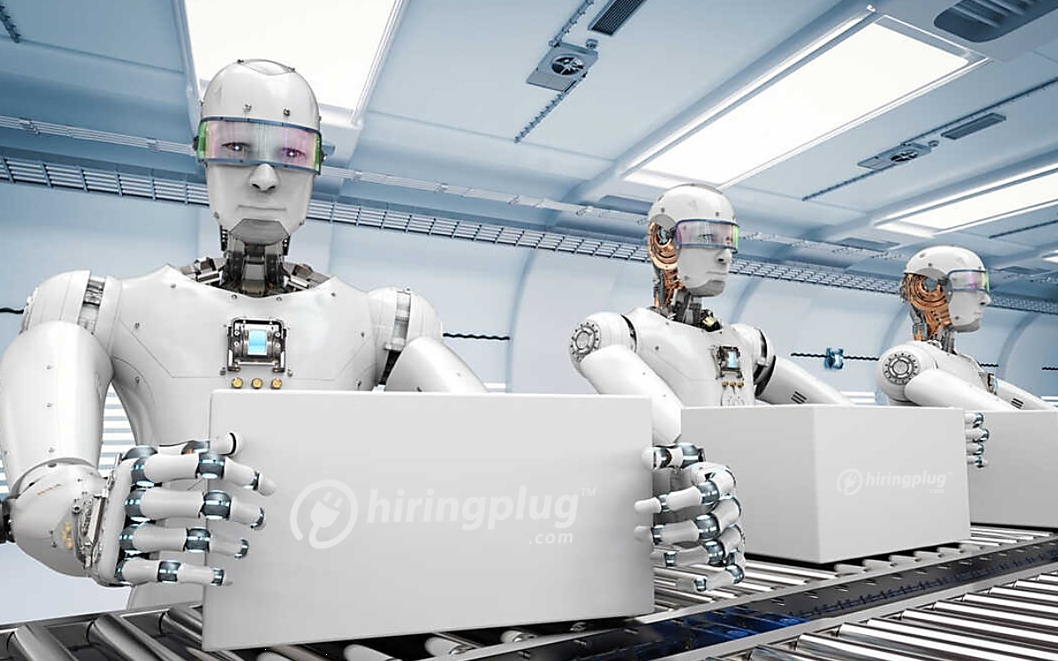 New Jobs that would emerge in the next decade
AR journey builders

– who will build customer experience in the virtual world.

Metaverse planners

– who will drive a strategic portfolio of opportunities from proof-of-concept to pilot to deployment in Meta.

Ethics Offers

-Who would audit AI based algorithms to identify and prevent bias in recruiting software, Dating apps and more.

Machine teaming Managers

– who will play the vital role to connect Humans with Machines by identifying tasks, processes, systems, and experiences that can be upgraded by newly available technologies.

Drone traffic optimizer

– Oh yes! It's going to be chaotic unless these people control their traffic.

Natural Disaster predictors

– who will use advanced AI & ML to predict upcoming earthquakes & Tsunami's

Makeshift structure engineers

– who will use 3D technology to create makeshift structures & buildings

Smart home design manager

to design smart homes of tomorrow.

Digital currency advisors

– with probably a specialized degree in currency management to advise people how to manage their wealth by using the right balance of digital systems.

Autonomous car mechanics

- who will care for cars

with a cutting-edge understanding of technology
And most importantly, the
Recruiters
- to recruit nimble, creative talent to fill all these roles with a deeper understanding of user behaviour, outreach strategies and digital user repositories.
Like to follow this trend?
Stay plugged to the
future of jobs
with
hiringplugTM
– RaaS Marketplace of recruiters'