Recruitment is never easy, and this year is a real test. It already takes special focus, patience and ample skill to attract talent.
COVID-19 has spelled disaster for global economy, jobs and the humble recruiters.

The pandemic has shaken recruitment process hard as well.
Many companies are forced to change their hiring mix. Sectors such as Hospitality, Retail, Travel & Tourism, Beauty and Wellness are facing a great shift in their employment whereas Internet enabled services like Education Tech, HR tech and Healthcare companies, find themselves in an urgent need of manpower.



"16% of HR professionals feel prepared to go fully virtual with hiring practices" - Kiely Kuligowski


Recruiters need to tread cautiously and change the ways of acquiring talent. Here's the Recruiter's Digest for adapting in the new normal.


1. Change the way you take Job Interviews



Every company has now started adapting to the Online recruiting and screening and if you haven't already, now is the best time to start it, to evolve your process. Also, there are many Interviewing apps that your office can turn to. As a recruiter taking video call Interview, you really need to think of it as a conversation with the candidate in the same room.

Candidates are serious too and seek likeminded recruiters. They like to know whether the person taking interview is actually interested in knowing how can they can fit well and it's not just a pipeline building activity. Never make a mistake of heading into a blind Interview. At least contain a basic outline of what you will discuss and what interview questions you may ask.


2. Try to be Flexible in terms of Remote working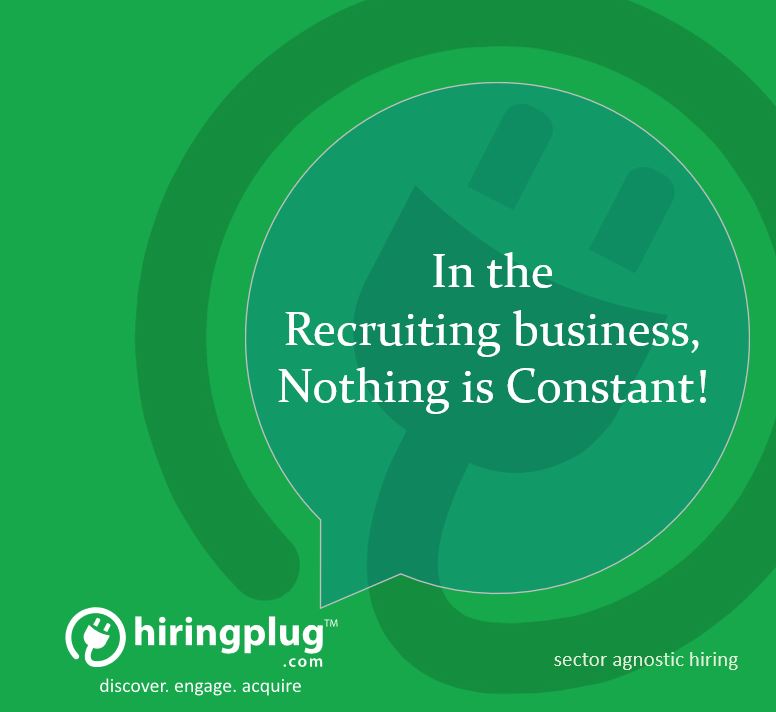 The future of hiring process is uncertain and hence we need to be
flexible in terms of remote working and adjust our practices till face-to-face interviews are made possible again.
In case for it is not possible because of the nature of the job (for example, Healthcare jobs) keep a plan ready to schedule flexibility.
3.
Build and Strengthen relationship


Strengthen and build relationship with the candidates who are in the pipeline. Try to communicate with your candidate, just a small email that you have received their application or an email to state that their application was successful keeps the candidate in loop to avoid bad candidate experience.


4. Explore New age Automated Recruitment software



Do research of those technology tools which will accelerate your hiring process that is slowing down. See what all resources you can use to increase your productivity and efficiency for your recruitment engine.
You will be amazed by how some Recruitment software can boost your productivity and efficiency. There are integrated software solutions specifically for boosting recruitment efficiency, such as recruitment marketplaces and RaaS platform. These types of softwares, automate mundane process such as sending emails and managing responses to the candidates.

Award winning RaaS marketplace hiringplug puts you in the driver's seat and increases recruitment efficiency by 87%. They also offer free integrated productivity tools like ATS, VMS, AI based candidate matching and aggregation of top third party recruitment agencies to create a pleasant experience.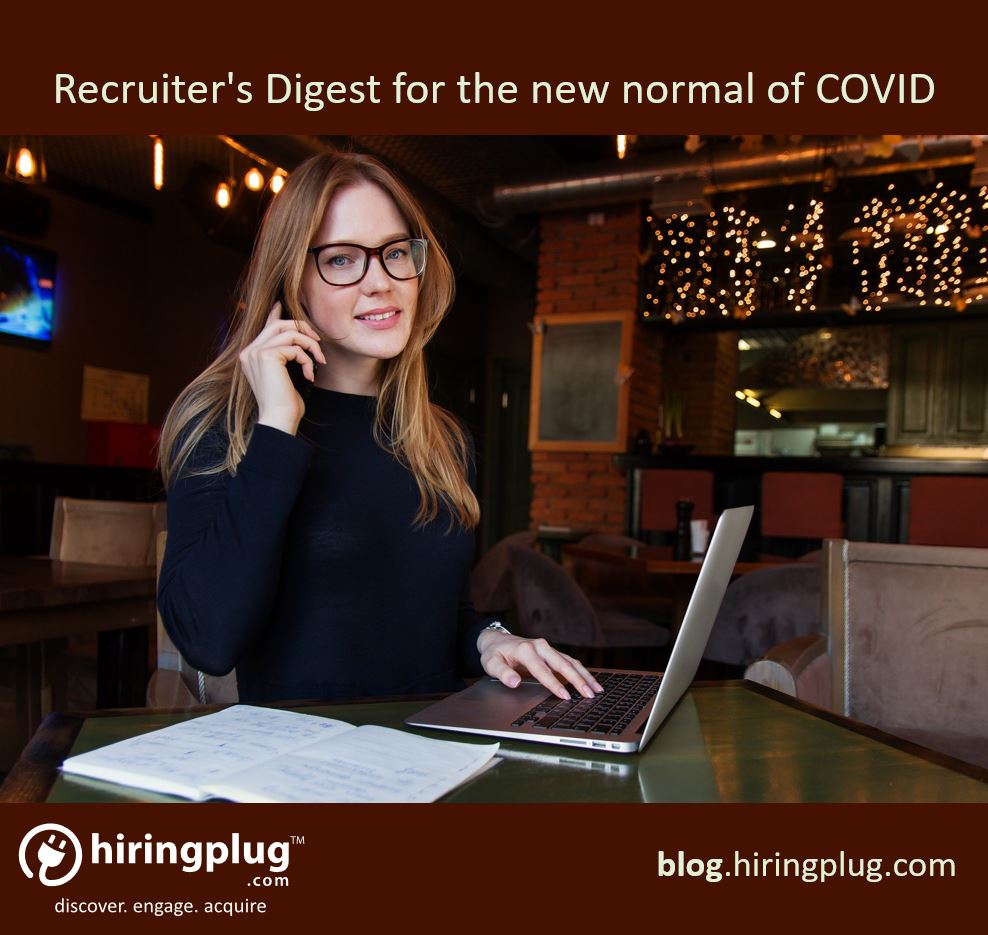 5. Be Empathetic with candidate


Don't judge too quickly and show tolerance. Remember the world is facing a global crisis and we can't be aware of what goes behind for a spurring attitude. Tolerance and Empathy are most valuable traits for the moment.


6. Refresh Job opening


Let people know you are hiring. Companies need to refresh their job postings online as new posting will get plenty of applications than compared to the one posted months ago.
Also, By encouraging your company staff to post the new job opening on their social media platforms can also get you to the bigger reach.


Recruitment isn't easy and transformation is always a choice. The market will bounce back. But the question is, will you be ready when it does? 😊