"Great recruiters are great listeners!"

... And if you're in the recruitment business, these 5 secret insights are a must to consider.
In today's job market, hiring the right candidate is a challenging task for recruiters. The hiring process can be lengthy, and it often takes more time than anticipated to find the perfect fit. According to recent research
,
there are several statistics related to the recruitment process that recruiters should be aware of to improve their hiring process. Explore five crucial recruitment statistics that can help recruiters to streamline their hiring process and attract the right candidates.
1:
75% of recruiters say they've seen a candidate change their mind after signing an offer letter.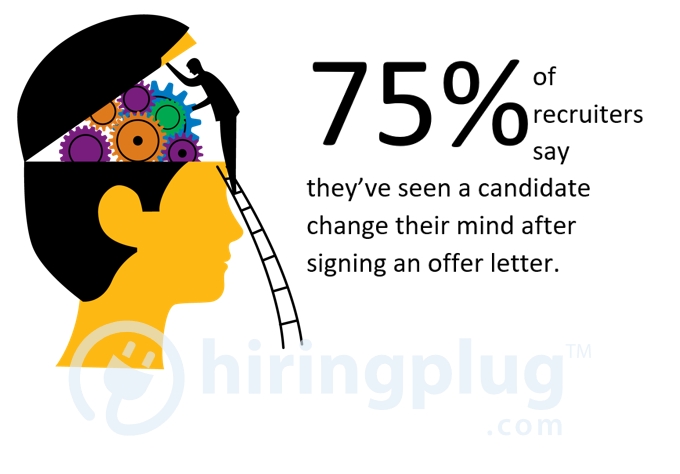 It's a mind boggling number and imperative for recruiters to plan their budgets and anticipate last minute declines.
The reasons are usually change in circumstances like a better job offer from another company to personal reasons. This highlights the importance of building a positive relationship with candidates throughout the hiring process and being aware of any red flags in advance. Regular communication, timely feedback, and transparent job expectations can help reduce the chances of candidates changing their mind after accepting an offer.
2:
It takes an average of 27 business days to make a new hire.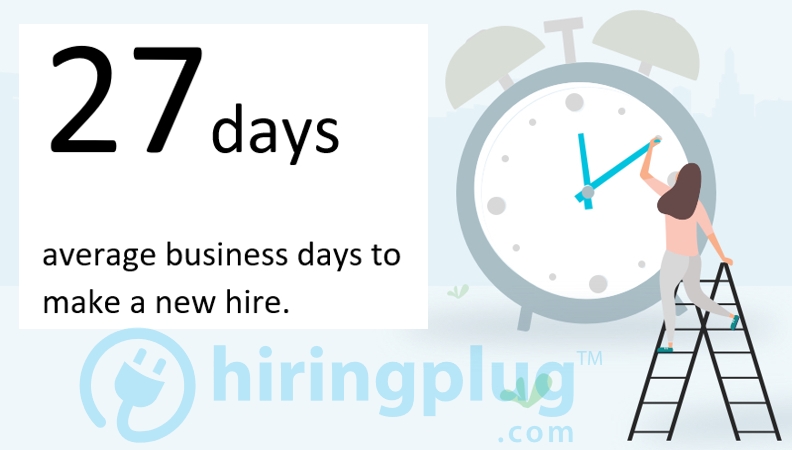 ... and Time is money!
One of the essential recruitment statistics is the time it takes to make a new hire. According to
research
, the average time it takes to fill a position is 27 business days. This includes the time spent on job posting, sourcing, interviewing, and the onboarding process. It's essential to manage all stakeholders and assessments in a manner that hiring time is minimized.
3:
The best candidates are off the market within 10 days.

Hot stuff flies off the shelf faster!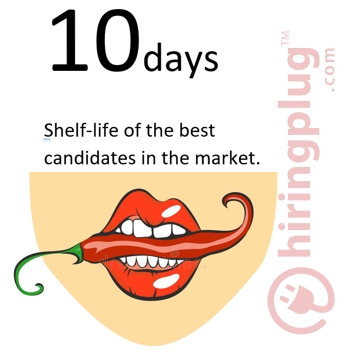 So, if you're lookimg for the Best, recruiters must act quickly! The recruitment process should be efficient and timely to ensure that the best candidates are not lost to competitors and decisions can be made faster. Strategies such as targeted job postings, proper sourcing, quick interactions, employee referrals, and a well-designed employer brand can help attract top talent within the required timeframe.
4:
60% of candidates have quit a too long application process.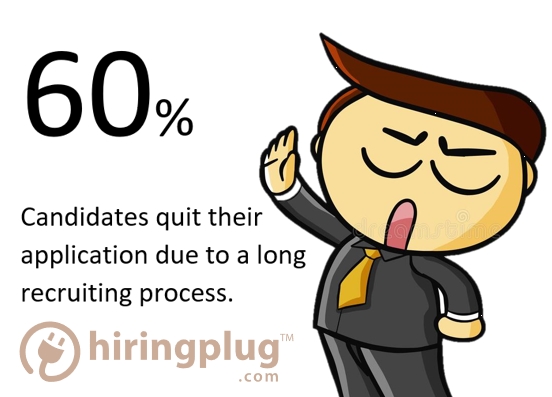 Yawn! Delays can be boring and also form a bad reputation.
The application process can significantly impact the candidate experience. According to research, 60% of candidates have quit an application process because it was too long or complicated. A lengthy application process can discourage candidates from applying and result in losing out on top talent. Recruiters can improve the candidate experience by creating a streamlined assisted application process that is user-friendly and involves regular interactions.
5:
41% of recruiters say entry-level positions are the hardest to fill.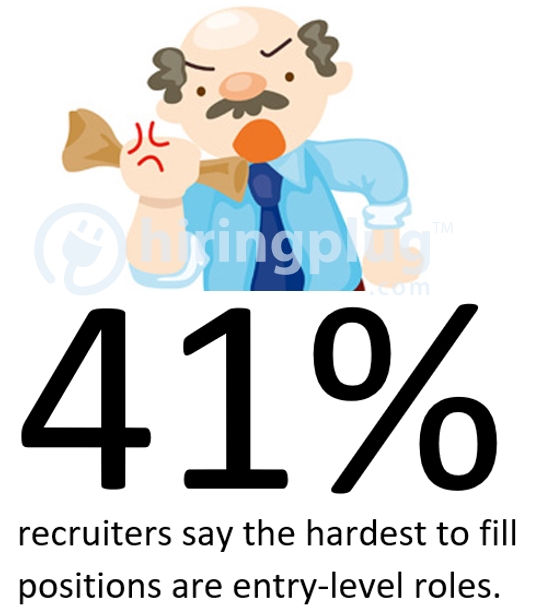 Entry-level positions can be the most challenging positions to fill for recruiters. This is usually due to a high competition in the job market. Recruiters can sometimes attract candidates for entry-level positions by offering training and development opportunities, competitive salaries and benefits, and a clear growth path.
Technology enabled solutions like

hiringplug marketplace

can help you leverage AI to acquire top talent, significantly faster than traditional forms of hiring.

Within 30 minutes a set of professionally qualified recruiters get to their job of scouting & screening the brightest talent.
Paying attention to these behavioural trends and adopting such trending solutions is a must to staying ahead in the Recruitment game!